Experienced Family Law Attorney in Marion, IL
Cavaness Law Office has helped countless families in Marion, IL with the hardships of divorce and family law. If you need legal representation, you can count on us for:
Divorce – Divorces are challenging and can be difficult for all members of the family. Through mediation and litigation, our family law attorney helps bring a fair and equitable result from your divorce, including equal distribution of your marital home and assets, fair child support payments, and child custody rights that work for both parties.
Parenting Agreements – Cavaness Law understands the impact of divorce, especially on children. We care about and defend your parental rights to raise and support your children in a proper setting. We commit ourselves to finding the ideal arrangement that can meet the interests of your family regarding custody and visitation rights.
Child Support – We ensure that you are paying or receiving a reasonable amount of financial support needed to raise your children in a healthy environment. Child support cannot be altered unless the court accepts and modifies it.
Alimony in Marion, IL
Illinois state law provides different types of spousal maintenance (alimony) for various situations. At Cavaness Law, we provide legal services that ensure the divorce process is fair and equal, and that neither party is financially crippled. Listed below are the alimony options in Illinois:
Permanent Maintenance – If you were in a long-lasting marriage, Illinois courts may dictate a lifetime alimony option if one of the recipient's standard of living significantly decreases as a result of the divorce.
Temporary Maintenance – Illinois courts normally award financial support for dependents during the divorce litigation process.
Rehabilitative Maintenance – Illinois courts recognize that a spouse may not be financially independent immediately proceeding a divorce, thus granting financial support for an interim period.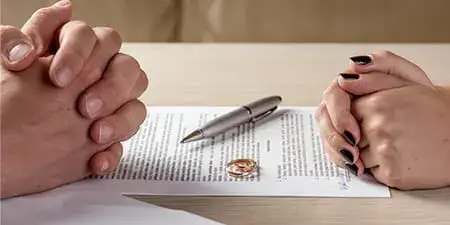 Reviewable Maintenance – Following a divorce, it can be unrealistic to expect a spouse to immediately return to the job market. As a result, the courts could set up a future date to determine if support is needed and/or needs to be revised.
Asset Division – Property that you and your spouse attained during marriage is divided justly under Illinois law. At Cavaness Law, we ensure that the division is fair and just for both parties.
Pre- and Post-nuptial Agreements – Cavaness Law provides a proactive approach to any unforeseeable challenges in the future. We draft thorough premarital agreements that are used to safeguard both parties' concerns and interests to help prevent conflict in the event of a divorce.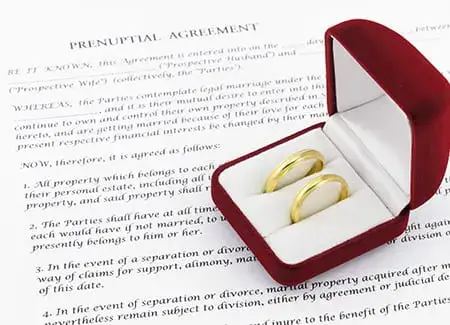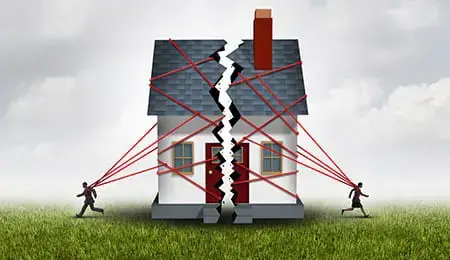 In the state of Illinois, alimony payments are mandated until either the death or remarriage of a spouse.  As a spousal maintenance provider, we can file a petition to modify or terminate your alimony arrangement if any substantial changes occur regarding your or your former spouse's financial situation.
At Cavaness Law Office, we understand the challenges and hardships that accompany a divorce filing. Therefore, we strive to pledge our entire litigation resources for your disposal to ensure a fair and just process that advocates for your best interests, as well as your family's. For more information about Cavaness Law Office's family law litigation services, call us for a free consultation!
Paternity Cases in
Marion, IL
When it comes to establishing a child's legal and biological parents, it is important and vital to undergo the correct process to ensure your family is as protected as possible. A paternity attorney can help you determine biological and legal parentage, as legal parents can be different from biological, establishing parental rights and supporting obligation for the child. Regardless if you are a mother seeking to establish paternity, or you are the alleged father, a skilled Illinois paternity attorney from Cavaness Law Office is here to help.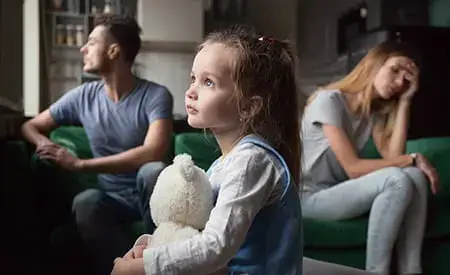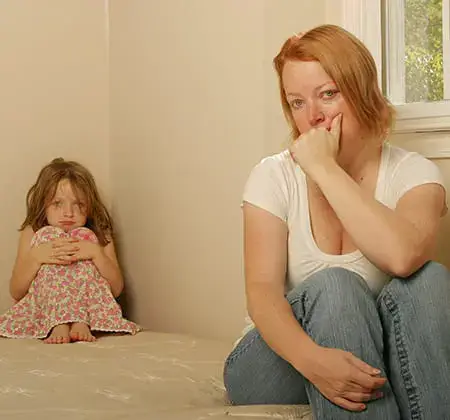 How is Paternity Established?
There are only three people who can file a petition asking the courts to determine paternity: the child's mother, the alleged biological father, or the child. When the state of Illinois establishes paternity, it establishes the legal father, who has parental rights and obligations to their child, including parenting time, the right to custody, and the responsibility of financial support. However, the legal father may be different than the biological father. Below are qualifications of being a child's legal parent:
If you are married, or in a civil relationship with the child's mother when the child was conceived or
If you are married to the child's mother and after the child's birth, you are listed with written permission as the child's father on the birth certificate.
The state of Illinois and the courts establish that you are the child's legal father.
You and the child's mother have signed a Voluntary Acknowledgement of Parentage form.
Do I Need A Lawyer?
The state of Illinois does not require you to obtain a paternity attorney; however, if you are unfamiliar with the laws and your rights as a parent, it may be in your best interest to hire professional legal aide in Marion, IL. Experienced legal representation regarding your paternity rights are vital if:
You believe that you are a child's biological father, but the mother does not approve.
You believe you are not a child's biological father, despite the mother's belief.
You have evidence to prove that you are a child's biological father.
You want to ensure that you are a child's biological parent and want a legal ruling entitling you to your parental rights.

Parental rights are an incredibly important matter, especially if you are obligated to support your child financially or you have been supporting someone who you aren't legally required to. The matters of paternity law are best left to a professional. We can guide you through your legal battle, ensuring that you understand your parental rights and the potential legal ramifications of obstructing those rights. At Cavaness Law Office, we ensure that your parental rights are fought for and professionally represented when it comes to matters of the court.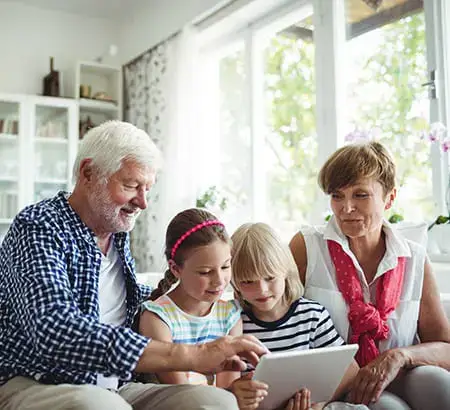 Legal Rights of Grandparents
The state of Illinois recognizes the importance of relationships between grandparents and grandchildren, and at Cavaness Law Office, we fight for your grandparent visitation rights to ensure a healthy relationship with your grandchildren. However, being the experts in parental rights, we also understand a parent's reasons to limit grandparent's visitation rights, and will help defend your parental rights.  Below are incidents that may require court intervention:
Under Illinois law, a court is authorized to allow grandparent visitation in the case of a surviving parent being incompetent or incarcerated for a period of three months.
With permission of one parent, Illinois courts can grant grandparent visitation as long as it doesn't intervene with the noncustodial parent's time.
If paternity has been established under the court system of Illinois, the law favors visitation for grandparents.
Some factors that influence a court's decision regarding grandparent visitation:
If the child is determined to be at a mature age, he or she can establish a preference
The child's and grandparent's mental and physical health
The relationship status of the grandparent and child
The amount of visitation time requested
If the loss of the grandparent relationship could result in potential harm to the child's mental and physical health

Cavaness Law Office provides legal representation for grandparents and parents throughout Marion, IL regarding visitation rights. Given that this can be a subjective legal case, it is in your best interest to obtain the experience of a professional. Call us today for a free consultation with legal experts who maintain professionalism during these trials and tribulations.