A Family Law & Divorce Lawyer in Carbondale, IL that Cares

Going through marital dissolution and need a reputable divorce lawyer in Carbondale, IL? Consider a trusted divorce lawyer at
Cavaness Law Office 
; we have been fighting for our client's rights and aggressively pursuing successful verdicts throughout Southern Illinois over the last 18 years. We provide legal counsel for numerous practices, including family law litigation, bankruptcy, and criminal defense. Offering free consultations throughout Carbondale, IL and the surrounding areas, our attorneys build the strongest case possible to achieve a satisfactory verdict for you. Dan Cavaness, a private practice attorney, specializes in:
Family Law Litigation
Divorces
Adoptions
Wills & Estate Planning
Cavaness Law Office offers free consultations to any potential clients. We will listen to your case and begin establishing a defense, taking a proactive approach for your legal woes!
Your Local Family Law Attorney in Carbondale, IL
If you are looking for a family law attorney in Carbondale, IL, Dan Cavaness is the best choice. With experience serving as a prosecutor and providing legal counsel since 1997, we are confident that we can defend your rights and ensure a fair trial. Cavaness Law Office can help with your family law litigation, including alimony settlements, paternity cases, and more.
Alimony Settlements
Alimony payments, otherwise known as spousal maintenance, serve the purpose of ensuring that one spouse's day-to-day life isn't financially affected as a result of a divorce. Cavaness Law Office can help build a case to fight for your right to receive fair compensation and defend you from the injustice of alimony payments that are deemed unfair. We always keep our client's best interests in mind and aggressively pursue fair settlements. At Cavaness Law, we firmly believe that divorces shouldn't end in financial instability for either spouse.
Click here to learn more about the state of Illinois' process for alimony payments.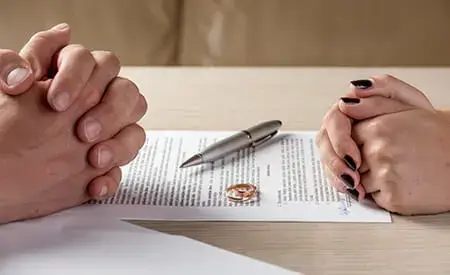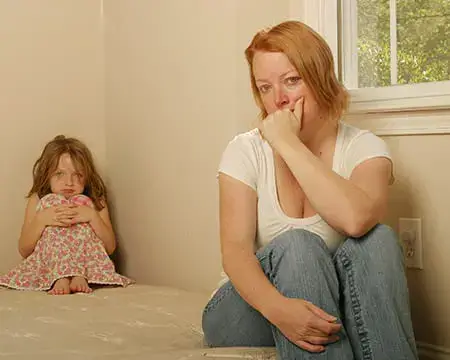 Paternity Cases
Gearing up for battle for a paternity case? Sometimes the litigation process can be overwhelming, which is why Cavaness Law Office is here to help. If you need assistance pursuing a paternity petition to have a court legally recognize the biological father and establish parental rights, support, and financial obligations, our paternity attorney is qualified for the task.
Under Illinois state law, only three people can file petitions to the court: the child's mother, biological father, and the child. From there, the courts will determine who the parents are (legal and biological), as well as parental rights and obligations of support from each parent.
To learn more about our practice with paternity cases and understand the difference between a biological and legal parent – click here.
Divorce Lawyer in Carbondale, IL
The common stereotype of divorce can be viewed as messy and acrimonious, potentially leading to excessive tension between spouses that makes the litigation process that much more difficult. A divorce lawyer from Cavaness Law understands your rights under the laws of Illinois when it comes to dissolving a marriage and fight for everything you are entitled to. We love winning, but we also understand the importance of a collaborative effort during the divorce process, an emotional time for all parties involved. In Illinois, there are two options for divorce: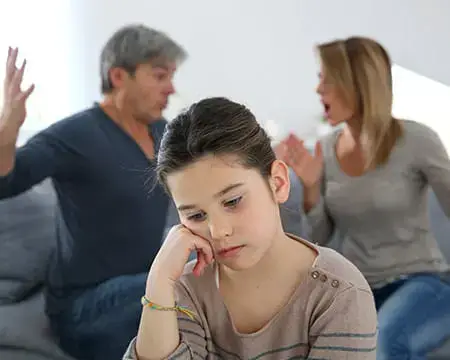 Uncontested Divorce – Traditionally a 'simpler' process, this is when both parties can collaboratively agree upon marital settlements such as alimony, child custody, parental rights, etc. These are generally more compromised solutions with both spouses negotiating with each party to ensure fairness.
Contested Divorce – When neither spouse can find common ground to negotiate, they are ordered before a judge who hears their case and makes a ruling. Contested divorces mainly deal with issues like child custody or wealthy financial assets.
The key of an uncontested divorce, and ensuring fairness is met, is a collaborative effort in terms of negotiating settlements and compromise. If these can't be met, contested divorces leave you and your spouse's future up to the courts, which is always a risk. Regardless of the type of divorce, Cavaness Law Office has the experience to ensure your rights are properly represented.
Child Custody
Child custody is always an up-hill battle and the state of Illinois doesn't ease the process. Traditionally, courts tend to favor a joint custody agreement, however under the laws of Illinois – the courts undergo a process known as distribution of parental rights. During this process, the courts determine parental obligations, custody agreements, etc. depending on the best interests of the child. It is common for the courts to agree on a sole custody settlement, leaving the noncustodial parent with the obligation of child support. And in most cases, custody is awarded to the mother, regardless of the financial situation of each parent.
Cavaness Law Office understands the hardships of being a noncustodial parent. With limited visitation rights and the financial obligation of child support and alimony, divorces can be financially crippling. As your child custody lawyer, we build a case and pursue it based on your best interests and the child's, regardless of what the court of Illinois traditionally rules.
If you are a mother fighting for sole custody, or a father trying to earn more time with your children, reach out to Cavaness Law Office. We provide free consultations, listen to your legal concerns, and begin building your case from there.
For more information regarding our practice in child custody, click here.

Criminal Defense Lawyer in Carbondale, IL
Since 1997, Cavaness Law Office has been providing the community of Carbondale, IL with legal counsel as their criminal defense lawyer. We provide legal counsel for state and federal charges such as:
Domestic assault and battery
Drug charges, including trafficking and distribution
DUI & DWI charges
Traffic Violations
Sexual assault
Shoplifting, burglary, and robbery
It is important to understand that a criminal trial has more consequences than just a possible jail term. Regardless of the crime, if you have a criminal record you relinquish your right to purchase a firearm, vote, and receive federal aid for college.
If you are caught up in a legal bind and need a criminal defense lawyer, consider Cavaness Law Office for your legal representation. It all starts with a free consultation. Stop by to tell us your legal troubles and let us fight for your freedom.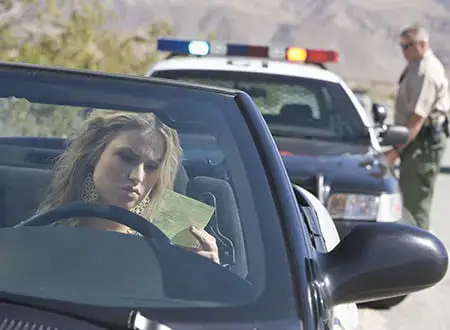 Probate Lawyer in Carbondale, IL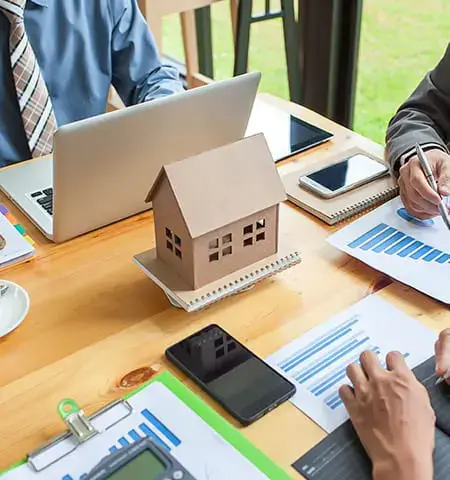 At Cavaness Law Office, we provide estate planning that includes:
Last will and testament
Revocable and irrevocable trusts
Power of attorney
Healthcare power of attorney
Living wills
As your probate attorney, we can provide financial security for your loved ones who are financially dependent on you after you have passed. An experienced attorney can make the difference between an easy transitioning period of equity and assets, or a lengthy legal process. The best way to protect your estate and ensure that your wishes are granted is to take a proactive approach and draw up a legal will, power of attorney, or trust to help keep your estate protected. With the absence of any of these documents, your estate could be left up to the courts to distribute.
If you want to ensure that your loved ones are legally entitled to your estate, contact Cavaness Law Office to begin your estate planning today! Click here to learn more.