Experienced Family Law and Divorce Attorney in Marion, IL

Cavaness Law Office understands the hardships associated with divorce settlements and the various challenges that it can present. Therefore, to limit the emotional strain of marital dissolution, we provide legal counsel with emotional sensitivity, while still fighting aggressively for our clients' rights. Retaining Cavaness Law Office is a win for your litigation needs and your bank account, because we understand the importance of quality representation at an affordable rate; we believe that divorce settlements shouldn't lead to financial instability.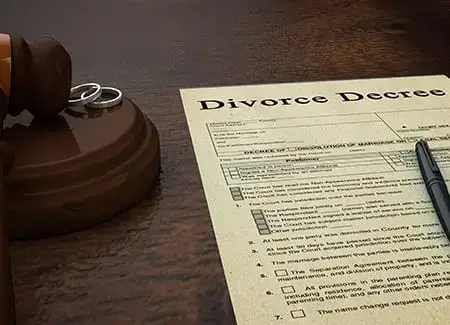 The Illinois Divorce Process
When it comes to filing for divorce in Illinois, you have two options: no-fault grounds and traditional. If the petitioner attests that the marriage is irreconcilable and over, divorces can be filed on no-fault grounds; this eliminates the potential adversities of proving one spouse's conduct was directly responsible for terminating the marriage. However, Illinois recognizes certain grounds for divorce can influence ancillary issues like child custody; thus, some petitioners want to have the cause for separation on record. The state of Illinois recognizes irreconcilable differences as grounds for divorce.
Cavaness Law Office specializes in legal counsel with a diverse range of clients regarding the available methods for divorce in Illinois.
Uncontested Divorce – In some divorces, both parties have enough trust and can work together towards marital settlements, then present them to the court for approval. This process is traditionally less expensive, collaborative, and offers negotiation methods to ensure fairness for both parties. Uncontested divorces can be seen as compromises by both parties, as opposed to a court order.
Contested Divorce – When parties can't compromise on issues and settlements, they appear before a judge and await a ruling. Contested divorces are common when sensitive issues such as child custody or multifaceted financial issues are involved.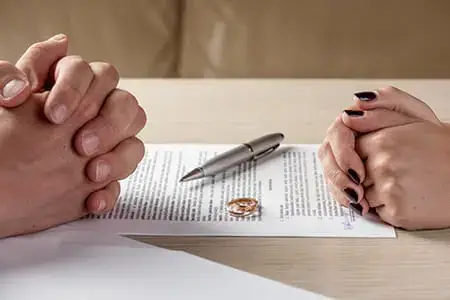 In the state of Illinois, you can expect your marital dissolution to involve: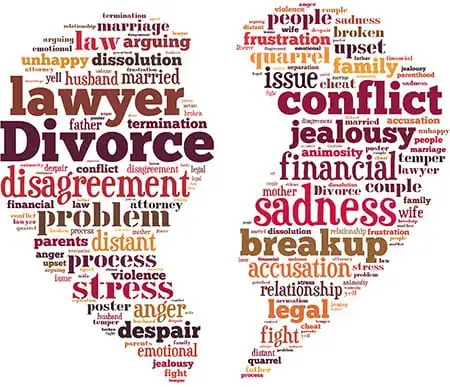 Eligibility – In the state of Illinois, to file for divorce you must have state residency for at least six months.
Jurisdiction – A petitioner for divorce must file in the court of the county in which one of the spouses resides.
Grounds – The petitioner must decide to file for a no-grounds divorce or allege grounds like adultery or bigamy.
Filing – The petitioner is the spouse who files for divorce, the other spouse is the respondent.
Service of Process – The petitioner must have a summons delivered to the respondent to appear for the divorce petition.
Answer – The respondent has 30 days to file a written response to the petition for divorce.
Discovery – Both spouses must disclose all financial information. In contested divorces, after a value has been established for the marital estate, negotiations can begin.
Pretrial Conference – Informal hearing within the judge's chambers where the court determines the progress of the marital settlements and offers nonbinding resolutions. In contested divorces, spouses present their settlement agreements.
Settlement – When both parties reach an agreement, attorneys draft legal documents for the courts that await a judge's approval and incorporate the terms into the divorce ruling. Partial settlements can also be accepted while other issues get resolved.
Trial – Your trial date could take up to 60 days; during this time we will prepare your case, gathering all relevant documents, arranging any witnesses and/or consulting experts, if necessary. During the trial, both spouses present their case to the judge, who then determines a verdict.
Contested Divorce
When it comes to a contested divorce, the most litigated issues involve child custody and property dispersal. With contested divorce settlements, a court date could take up to six months. During this time period, attorneys prepare for trial involving:
Financial Statements: In the state of Illinois, when petitioning for divorce, both parties are required to divulge all financial information. This helps determine if assets are being hidden from a spouse that could be marital property.
Witnesses: Each spouse and any other witnesses, if needed, will be under oath for the trial. Witness credibility is a major factor in contested matters. Witnesses who can credibly recount instances of abuse or harmful conduct can have a great influence on the court.
Experts: With property disputes, consider consulting with forensic accountants or financial analysts to accurately determine value of financial assets and real estate property.
Guardian ad litem: An independent evaluator can be appointed by the court to determine a professional opinion regarding the best interest of the child.