Experienced Family Law and Divorce Attorney in Southern Illinois and more!

Are you suffering from legal trouble and need help representing your rights? Cavaness Law Office has the ideal criminal & family law attorney in Southern Illinois to passionately and effectively fight your legal battles. Dan Cavaness, with extensive knowledge of the law, experience in the courtroom as a prosecutor, and successful verdicts, has been representing countless clients for a variety of legal needs. If you are looking for legal counsel in Southern Illinois, our private practice attorney specializes in:
Family Law Litigation
Divorces
Adoptions
Wills & Estate Planning
Cavaness Law Office offers free consultations to any potential clients. We will listen to your case and begin establishing a defense, taking a proactive approach for your legal woes!
Family Law Attorney in Southern Illinois
We consider ourselves the experts when it comes to representing our clients as their family law attorney. Cavaness Law Office helps you protect your parental rights, defend against the wrongfully accused during a paternity case, and fight to ensure your alimony payments are just and fair. Since 1997, Dan Cavaness has been advising and representing the residents of Southern Illinois with a commitment to protect their rights and fight for verdicts that suit our clients' interests.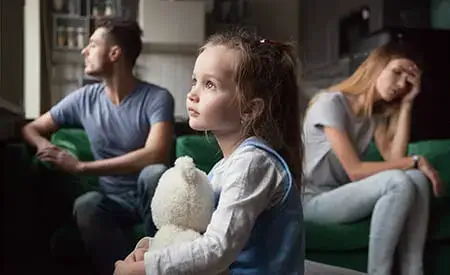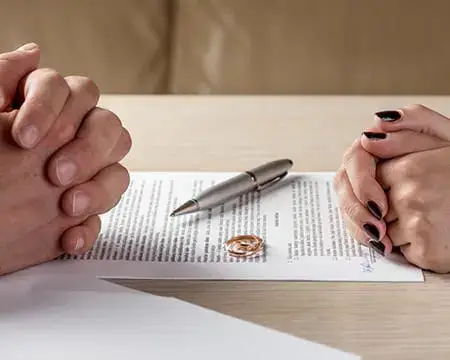 Alimony Settlements
The state of Illinois recognizes alimony payments, otherwise known as spousal maintenance. The purpose of alimony is to ensure that your financially dependent spouse's lifestyle isn't hindered with a divorce. With numerous settlements including permanent alimony payments, temporary, and pre- and post-nuptial agreements, Cavaness Law Office can help fight for what you are owed, as recognized by the state of Illinois or protect your financial stability with fair alimony settlements. Divorce is a challenging legal process and we don't believe either party should become financially crippled as a result.  In need of negotiating alimony settlements or modifing your current payments? We offer free consultations and can start building your case from there!
Click here to learn more about the state of Illinois' process for alimony payments.
Paternity Cases
Retaining Cavaness Law Office as your paternity attorney, whether you are fighting to establish parental rights, identify the child's biological father, or determine each parent's support and financial obligation, is the best first step you could take regarding your paternity case. With over 18 years of experience in the courtroom representing the wrongfully accused, or aggressively pursuing financial support from a neglectful parent, we are confident in our knowledge of the law and experience with paternity cases that we can find a verdict that fairly satisfies your parental rights.
In Illinois, paternity cases decided by the court result in establishing the legal and biological father (who can be different), parental rights, and each parent's obligation to the child. Only three people can file for a petition: the mother, the biological father, and the child.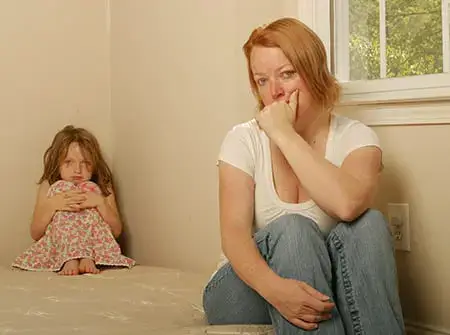 To learn more about our practice with paternity cases and understand the difference between a legal and biological parent – click here.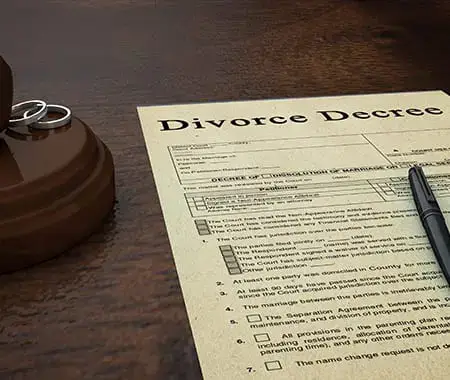 Divorce Lawyer in Southern Illinois
The state of Illinois recognizes two different processes for filing for divorce, contested and uncontested.
Uncontested Divorce – Traditionally a 'simpler' process, this occurs when both parties can collaboratively agree upon marital settlements such as alimony, child custody, parental rights, etc. These are generally more compromised solutions with both spouses negotiating with each party to ensure fairness.
Contested Divorce – When neither spouse can find common ground to negotiate, they are ordered before a judge who hears their case and makes a ruling. Contested divorces generally deal with issues like child custody or wealthy financial assets.
While uncontested divorces are normally a more collaborative process, the hardships of marital dissolution are still present. It is important to retain a divorce lawyer who understands and proceeds with sensitivity. While it is important to win, the two spouses can still be connected for years to come if children or joint assets are involved. Collaborative settlements always have a better success rate. Cavaness Law Office prides themselves on being able to fight for verdicts that have our client's best interests at heart. We negotiate with the opposition in a professional and collaborative effort to ensure the decisions are not left up to the courts, which puts both spouse's interests at risk.  
For more information about the divorce process in Illinois, click here.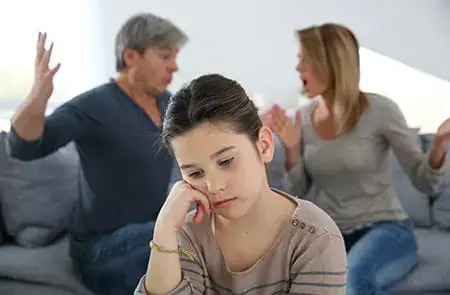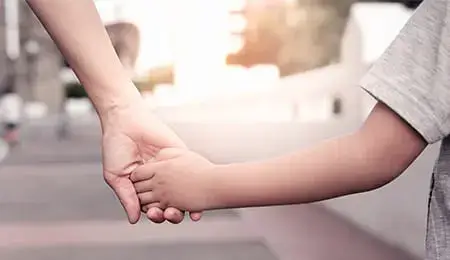 Child Custody
One of the fiercer legal battles takes place when fighting for child custody. Traditionally, when the decision is left up to the courts, they tend to favor joint custody because they recognize the importance that both parents play in their child's life. The state of Illinois practices a process known as the distribution of parental rights which determines parental obligations based on the child's best interests. In fact, Illinois tends to rule in favor of sole custody to one parent, leaving the other spouse with the obligation of child support payments. And often, custody is awarded to the mother regardless of financial situations.
Being a noncustodial parent is a challenge, between limited time spent with your children and the financial burden of child support payments (which at times can be very unfairly decided). Although Illinois tends to favor sole custody, Cavaness Law Office understands the importance of both parents' involvement in a child's life. Therefore, we aggressively pursue the defense of your parental rights and fight for a custody settlement regarding your best interests and the child's.
For more information regarding our practice in child custody, click here.
Criminal Defense Attorney in Southern Illinois
Cavaness Law Office can be retained as your criminal defense attorney for different state and federal charges, including:
Domestic assault and battery
Drug charges, including trafficking and distribution
DUI & DWI charges
Traffic Violations
Sexual assault
Shoplifting, burglary, and robbery
Pending criminal charges are severe and it is important to have an attorney that understands your rights. We care about every one of our clients and it is our duty to fight for a fair trial and aggressively pursue a verdict in your best interests. Obtaining a criminal record can hinder your everyday life. For instance, you can lose your ability to vote, obtain elected office, own a firearm, and receive federal financial aid for school.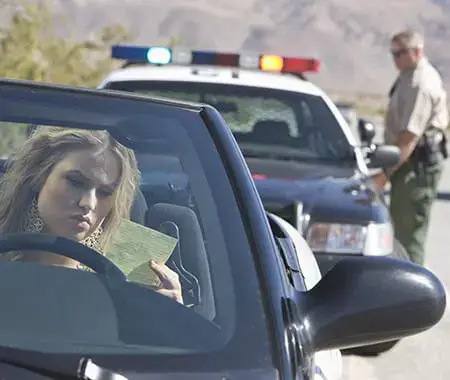 If you need a reputable criminal defense attorney who keeps your best interests in mind, consider retaining Cavaness Law Office. Stop by for a free consultation and let us get started on building your defense! Learn more about your legal rights with a criminal defense attorney – click here.
Wills and Estate Planning in Southern Illinois
Being a homeowner or owning assets requires financial responsibility, especially if you have family and loved ones who depend on your financially. That's why your trusted legal representatives at Cavaness Law Office advise you to take a proactive approach in securing your family's financial security – with an estate plan! We work as your probate lawyer to ensure your estate and assets are protected and distributed the way you wish; our estate planning includes:
Last will and testament
Revocable and irrevocable trusts
Power of attorney
Healthcare power of attorney
Living wills
Don't leave the distribution of your assets and wealth left to the courts – call Cavaness Law Office today and get started on securing your family's financial freedom.